By Savannah Higley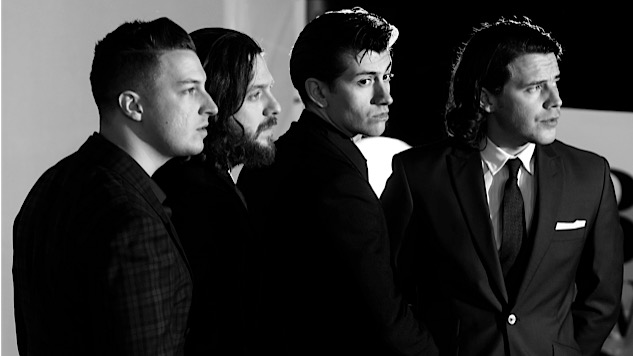 Before the commercial success of their album AM in the mid-2010s, Arctic Monkeys was fairly well known in the alternative music scene. Their popularity exploded with the release of their song Do I Wanna Know? The album was a smash hit, but Arctic Monkeys has always been good. These Sheffield boys have been rocking since 2002. Their albums all have somewhat different sounds but they share that "Arctic Monkeys familiarity."  They're one of those bands that no matter how far into others you stray, you'll always return to Arctic Monkeys eventually. Alex Turner's lyrical genius partnered with catchy tunes make for a superb discography. 
However you're feeling, and whatever you're going through, there's an Arctic Monkeys song waiting to comfort you. They can get you through your last breakup but can also follow you into your next relationship. They accompany you throughout everything and there's always the perfect song to frame what you're experiencing. The best part is that there are no bad songs, just songs that don't fit your mood. When swiping through their songs, you don't skip because it's bad, you skip because you want a different feeling expressed. Throughout their entire musical career, Arctic Monkeys never abandoned their humanity. Even being celebrities, they are still able to portray real-world feelings and situations in their songs that the average listener can easily relate to.
Here's a quick guide to all your Arctic Monkeys needs.
If you've just been broken up with, keep these on repeat:
505
Do Me A Favour
Love is a Laserquest
Bigger Boys and Stolen Sweethearts
Cornerstone
Just got in a new relationship? Here are some songs for you and your partner:
Arabella
R U Mine?
Knee Socks
I Bet You Look Good On The Dancefloor
Baby I'm Yours
Feeling melancholy? Wallow with these:
The Ultracheese
Piledriver Waltz
No Buses
Despair In The Departure Lounge
Self Confidence Central:
Arabella
Do I Wanna Know?
Crying Lightning
Dancing Shoes
Brick by Brick
If this list is not comprehensive enough, you should explore Arctic Monkeys yourself and form your own opinions. There's something in there for everyone.