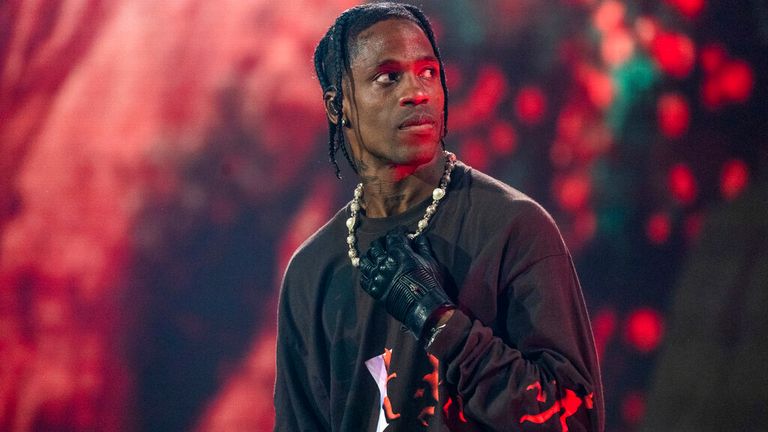 by Angel Okechukwu-Ozor
On November 5, 9 people died as a result of a stampede at the Travis Scott concert at Astroworld in Houston and hundreds more were injured. The most recent festival was supposed to go on from Nov. 5 to Nov. 6, but due to death toll, most of it was cancelled.
City officials and investigators still do not know what happened. According to The New York Times "'No Way Out': A Sudden Life-and-Death Struggle at a Houston Concert," "It came like a wave, an unstoppable movement of bodies that could not be held back. Some collapsed. Others fought for air." People are still in shock and traumatized about the incident. "It was like hell. Everybody was just in the back, trying to rush to the front," said by a 17-year-old Nick Johnson. A 23-year-old named Chris Leigh stated, "People were literally grabbing and pinching at my body trying to get up from the ground. I was fighting for my life; there was no way out."
This concert appeared to be one of the most deadly crowd-control disasters in recent memory in the United States. "Similar episodes have occurred at venues around the world, during performances of all genres of music, including an electronic dance music festival Germany in 2010 at which 18 people were trapped and crushed, and a 1979 Who concert in Cincinnati where 11 people died as concertgoers rushed the entrance," notes NYT.
According to numerous articles involving this situation, 8 people died. The victims are Axel Acosta Avila- 21, Danish Bang- 27, Madison Dubiski- 23, John Hilgert- 14, Jacob Jurinek- 20, Franco Patino- 21, Rodolfo Peña- 23, Brianna Rodriguez- 16. A girl named Bharti Shahani who was 22 also died from injuries due to the concert, making the death toll to be 9. Also from Reuters "Texas concert death toll rises as 22-year-old student succumbs to injuries" states, "A 9-year-old boy remains hospitalized in critical condition."
After the concert, the rapper Travis Scott took to Instagram to apologize, stating how he is sorry for the lives that were lost and how he and his team are getting to the bottom of it. He also stated his fans means the world to him. But since the video, people have different opinions about the apology. According to HITC, "On Twitter, Travis Scott's apology has been considered insincere, with some fans believing the video is 'forced', 'fake' and 'lacked emotion.'"